Become Ambassador of The Kneeling Chairs!
Earn great profit from every sale on our website with your unique discount code!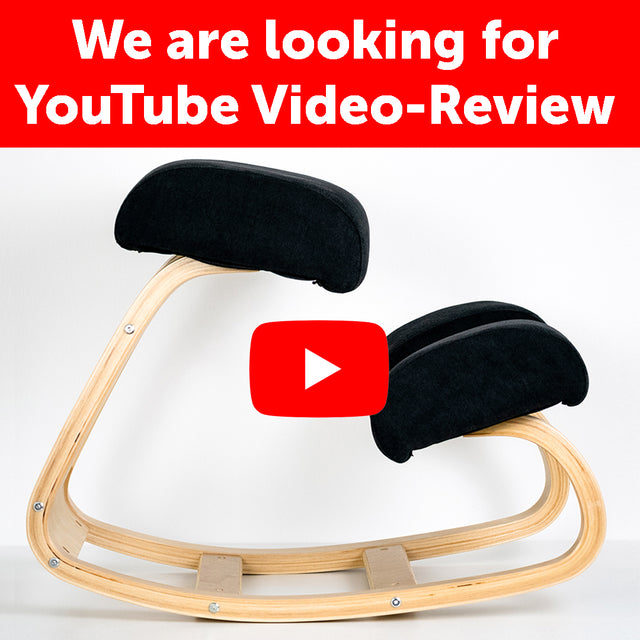 Create new kneeling chair lovers with us!
Hi! I am Nazar, the owner of Vilno. 
Today here at VILNO we are looking for YouTube brand ambassadors & influencers for our ergonomic kneeling chairs. Here at VILNO, we designed a Kneeling Chair that relieves the pressure in the lower back and strengthens the core while working.
Requirements:
- UK- or US-based channel
- 500+ subscribers
- 1,000 - 5,000 views per video
- Health / Medicine / Chiropractic / Yoga / Furniture / Office / Design / Product-Review theme channel and other.
What You can expect?
Earn 15% commission of each order.
Your PayPal account is credited with commissions after every order placed on our site with your unique code.
We also work with ShareASale!
For sure, we will provide you with a 100% free Nobel Kneeling Chair & delivery in exchange for a video review. 
Examples of videos:
YouTube Influencers Needed