VEVO | OAK KNEELING CHAIR
😍 Maximum Comfort For Your Back & Neck!  
📦 3 - 7 Days USA & UK Delivery (Free Shipping)
🖤 5 Years Guarantee
💰 30 Days Money-Back
Relieve Back & Neck Pressure
The unique modern design and riding style can replace any traditional seat. You are instantly aware that you have improved posture. Nobel Kneeling Chair relieves the pressure in the lower back and strengthens the core while working.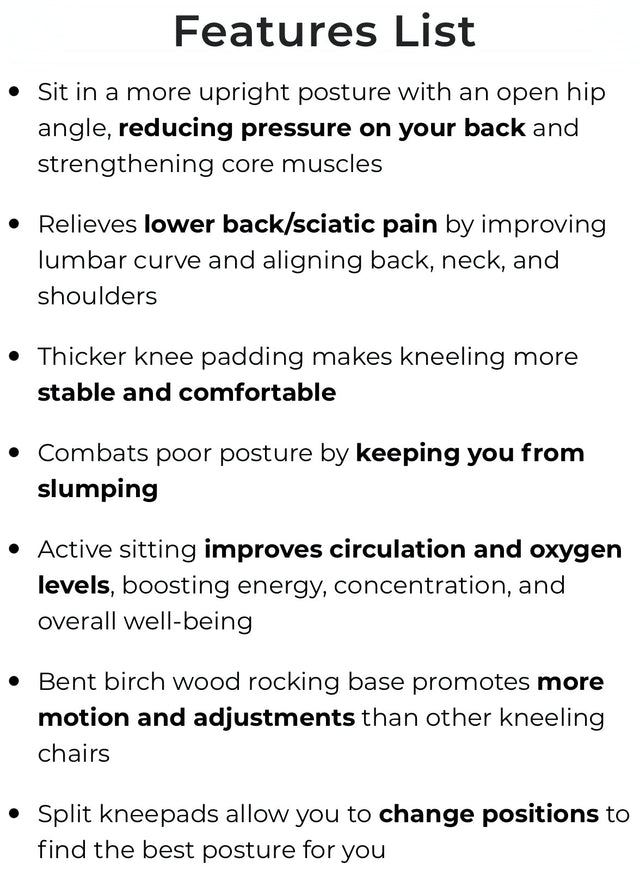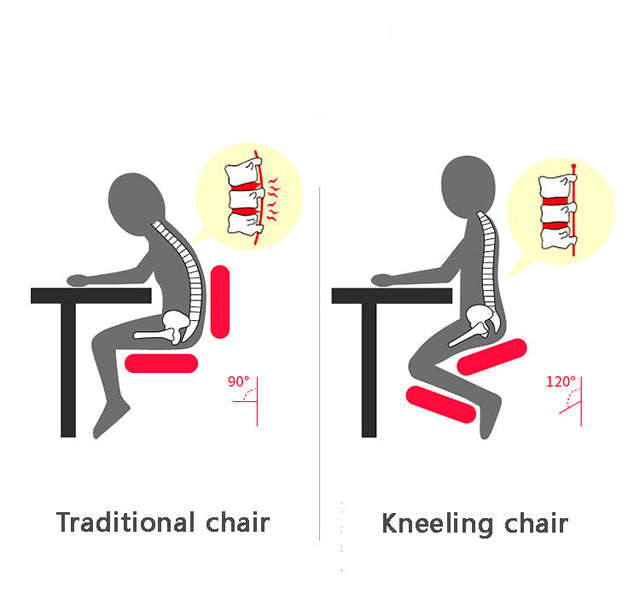 Traditional Chair VS VEVO™ Kneeling Chair
First, the kneeling chair provides you with a healthy position for your back.
The seat is tilted at a 120° angle (instead of the usual flat 90° you're probs used to) which pushes your hips forward.
This allows you to maintain an upright seated posture, keep your core engaged, and take tremendous pressure off your lower back.
Using a kneeling rocking chair is proven to reduce backache and release tension.
What Are The Health Benefits Of The Kneeling Chair?
If you've been experiencing back discomfort from sitting in standard chairs, the greatest kneeling chair on the market can help you get rid of it. 
The kneeling chair's design relieves strain on your back by putting it on your shin, which engages your torso's core muscles. As a result, it might provide a welcome relief to people suffering from back discomfort. As a result, if you want to strengthen your core muscles while working and improve your posture, you should invest in a kneeling chair. 
As a result, acquire a kneeling chair now to boost your productivity at work and avoid problems caused by poor sitting posture.
The solution is to invest in the most excellent kneeling chair available.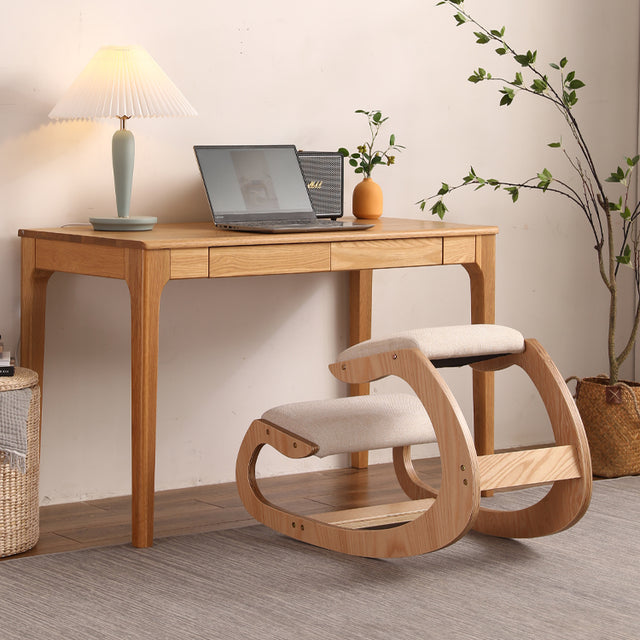 Big Memory Foam Pads and Wooden Frame
The pads of the kneeling chair are made of memory foam inside and high-quality fabric outside. 
The carefully polished wooden frame looks like a tender piece.
It has a weight capacity of 300 lbs.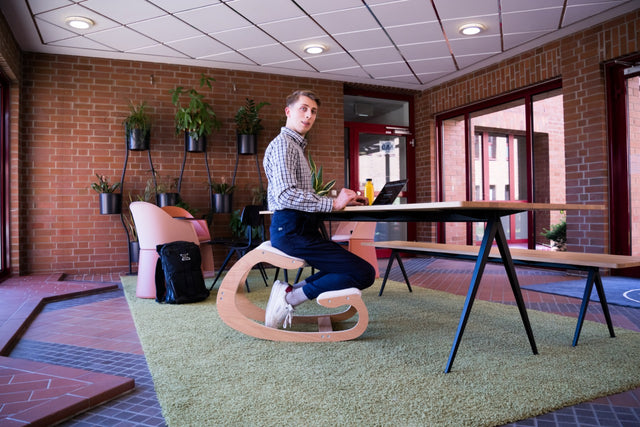 FAQ. All answers are here.
Seating on the VEVO produces too much pressure on my knees and spine, isn't it?
The name "kneeling chair" can be misleading as it leads you to believe that your knees are replacing the function of your bottom and taking the bulk of your weight. This isn't the case.
Your bottom should still carry the bulk of your weight, and the knee pad is there to support your shins. 
Tell me more about rocking on the chair
Rocking is a critical feature of the chair as it allows your spine to be in movement.
It is beneficial for the back to have little moves during the seating.
Height Limits. Can teenagers use it also?
We highly recommend kneeling chairs not only for adults! Using the VEVO can help to improve a teenager's posture. 
Because of the ideal model design, it hasn't to be adjusted. 
Our chairs work best for people between 4'5" and 6'7".
I am 265 lbs. Can this chair be a good fit for me? What is the weight limit?
This chair will be great for you! Right now, our chairs have a weight capacity of 300 lbs.
Specs
Height: 22"
Length: 28"
Width: 21"
Weight Capacity: 300 lbs
Recommend Height: 4'5" and 6'7"
Shipping Info (Free 1-5 Days Delivery)
We are glad to offer you free 1-5 days delivery to any location in the USA (not including Alaska & Hawaii)
Returns & Refund
Not happy with your order? Return it without any problems in 14 days.
Just contact us at support@vilno.co
We will provide you with an excellent decision.
Link to your returns policy.
I still have questions
We are glad that you are so interested in our product!
Please feel free to contact us at:
support@vilno.co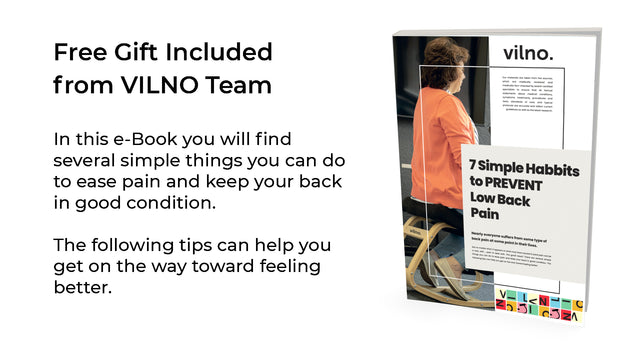 VEVO | OAK KNEELING CHAIR